Q: DO WE NEED TO BRING CASH OR ARE CREDIT/DEBIT CARDS ENOUGH?
A: In Holbox, cash is the most common form of payment. Mexican Pesos and US Dollars are accepted everywhere, however it is recommended to carry smaller denominations of money as some local companies often go unchanged. $ 100 dollar bills are not generally accepted in the area.
Q: HOW CAN I HAVE MY BELONGINGS PROTECTED IN MY ROOM?
A: Each room is equipped with a small complimentary safe box, completely suitable for storing small items such as passports, jewelry, small tablets, etc. It is worth mentioning that the hotel is not responsible for valuables that are left out of the safe.
Q: WHICH ARE THE OPTIONS IN THE ISLAND IF I NEED MEDICAL ASSISTANCE
A: There are two medical places that you can attend to if necessary, the first would be the public health office and the second would be a private clinic. Our front desk can always help with addresses and phone numbers should you require medical attention.
Q: ARE THERE ANY OPTIONS TO ENJOY A RELAXING MASSAGE?
A: If you would like to book a massage please let us know and we will reserve a qualified massage therapist for you. This service is done inside your room or at our ocean front gazebo.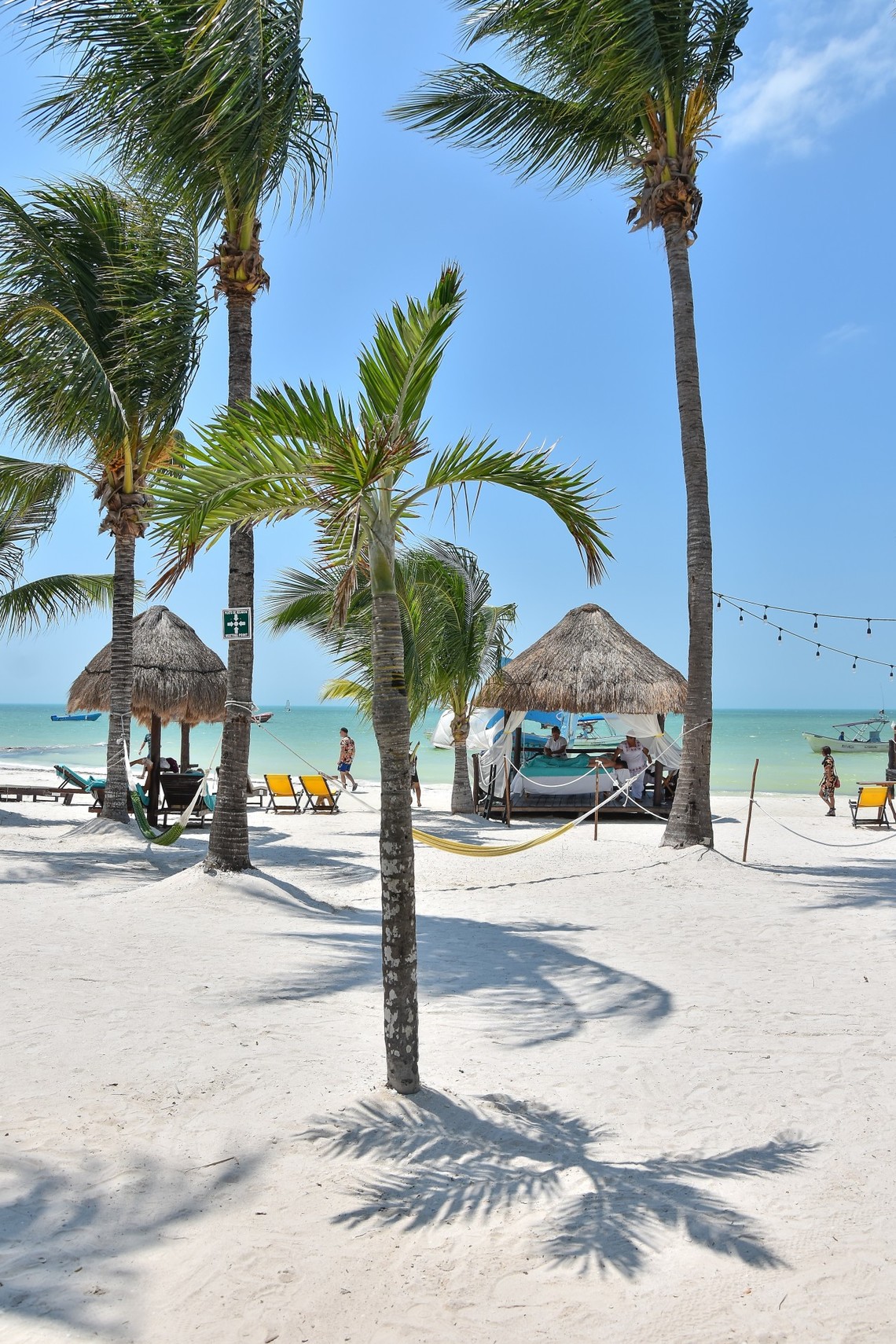 Q: HOW WIDE ARE THE OPTIONS IF I WANT TO HAVE A LUNCH OR DINNER OUTSIDE THE HOTEL?
A: Holbox has a wonderful variety of dining options to offer. Please consult our concierge for restaurant recommendations and bars.
Q: WHICH ONE IS THE BEST WAY TO MOVE ABOUT THE ISLAND?
A: As for our location, we are on the quieter side of the island and we are one of the last properties on the left side of the island (On the side of Punta Cocos). To the south is the Biosphere Reserve of Yum Balam and to the right is the center of the population, the strip of hotels and more vegetation. Allowing you to enjoy serene and more private beaches. There are no cars on the island, only bicycles and golf carts. You can rent them on the street or we can call one if you are on the property.
Q: WHERE CAN I PARK THE CAR WHILE I STAY IN THE ISLAND?
A: We do not have a particular car rental company that can be recommended. Choosing a good rental company can be complicated as the names of renters you may be familiar with (Dollar, Hertz, Avis) are simply franchises that buy the name and do not have the same policies, insurance costs or customer service . Please remember that there are no cars allowed on the Island, you would have to leave it parked in one of the several private parking lots in the town of Chiquilá. Their prices are just starting from $ 50 pesos every 12 hours (this is around $ 3.50 USD)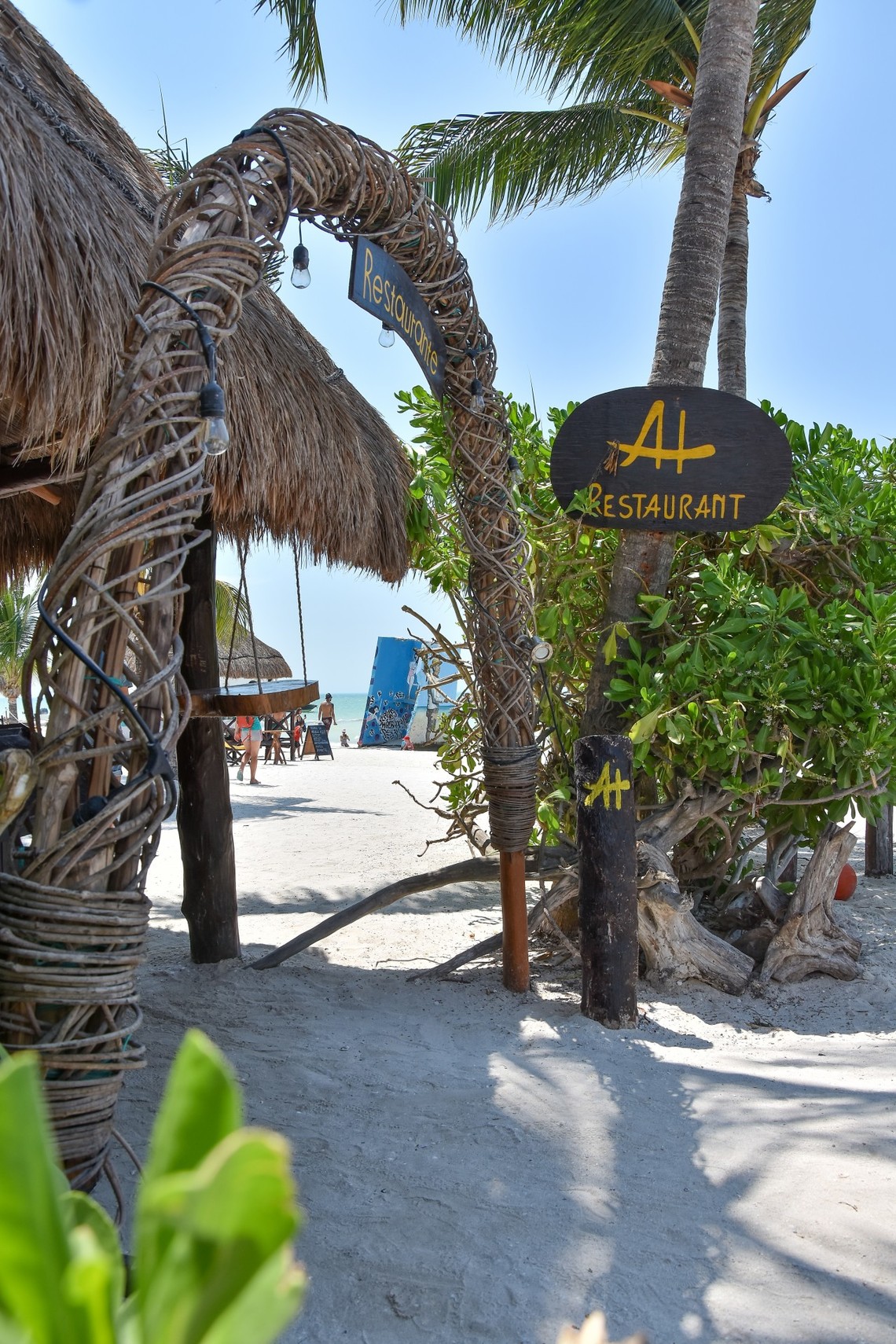 Q: IF I DO NOT WANT TO RENT A CAR, WHAT ARE MY OPTIONS FOR TRANSPORTATION?
A: If you prefer to choose not to rent a vehicle, we use a reliable company for all our private transfers from Cancun International Airport to Chiquila. We recommend using this particular service since the drivers are very familiar with the area. The current cost is $ 290 USD for two people; A reservation of 72 hours in advance is required. The service includes round trip ground transportation, round trip ferry tickets, golf cart cab from the pier to the hotel and back on the day of departure. To reserve your service, contact us at infospiritholbox.com with the following information: • Passenger Names • Airline and flight number • Date and time of arrival of the flight to Cancun. We will confirm your transportation by email. Be sure to print it and bring along.
Q: HOLBOX IS AN ISLAND, HOW CAN I GET THERE?
A: It is very important that you consult the ferry times as there is a limit on the hours of service. During high season, departures are every half hour. In low season shuttles are every hour. From Holbox to Chiquila: the first one is at 5am and the last one is at 9pm From Chiquilá to Holbox: the first one is at 6am and the last one is at 9:30 pm We recommend that you check schedules 48 hours before your arrival and / or departure.
Q: IT IS POSSIBLE TO TRAVEL TO THE ISLAN WITH MY FAMILY?
A: Spirit Holbox is a family run hotel and we accept children of all ages. Please note that children over 12 years of age will be considered as an extra person if the maximum occupancy of the room is exceeded.